Here are two out of four of my family's kitties, all my kitties are siblings, these two are my baby boys, no doubt. here they are.....

this is Unix ready to play some Counter-Strike... or is he listening to music?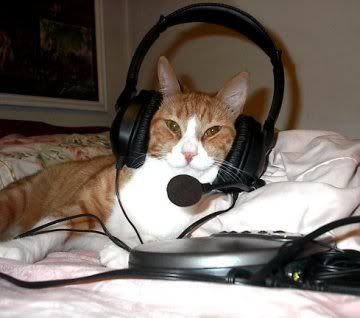 and this is Benji modeling in both shots, he's very feminine as you can see.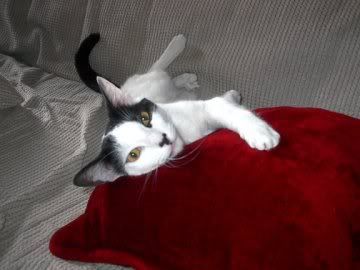 Be Cool Mah Babies!!!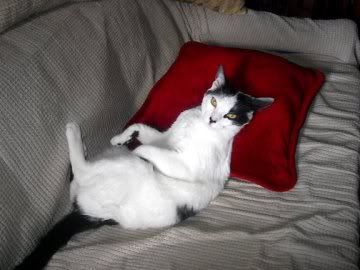 connie
at
1:03 AM